Download Your Shareable Graphic!
You're competing with the best of dance – That's something worth sharing! Download a shareable graphic to let family and friends know where you will be competing! Don't forget to tag us in your posts so we can give it some major love (@goshowstopper)!
Click on the Regional location you are attending, then either right click from a computer to save or hold down on image from phone to save. 
---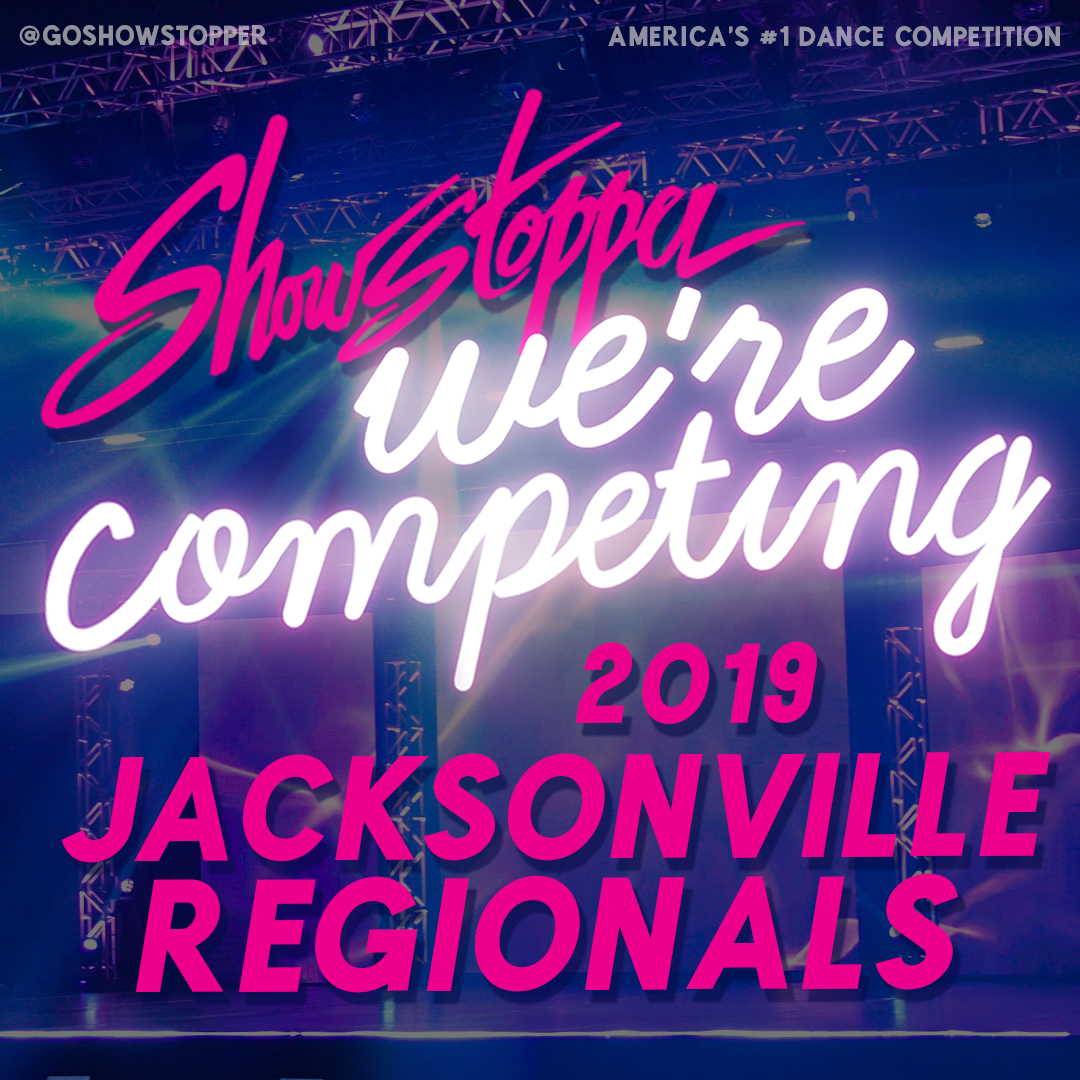 February Regionals
| Jacksonville, FL | Nashville, TN |Atlanta, GA | Worcester, MA | Waco, TX |
| Anaheim I, CA | Phoenix, AZ | Lenoir, NC | San Mateo, CA |
---
March Regionals
| Omaha, NE | Denver, CO | Waco, TX | Pittsburgh, PA | Houston, TX | Indianapolis, IN | Concord, NC | Galveston, TX |
 | Battle Creek, MI | Birmingham, AL | Cincinnati, OH | Minneapolis, MN | Atlanta, GA | Sandusky, OH |
---
April Regionals
| Orlando, FL | Wisconsin Dells, WI | Anaheim II, CA | Biloxi, MS | Edison, NJ |
| San Marcos, TX | Palm Beach, FL | Lakeland, FL | San Antonio, TX |
---
May Regionals
| Memphis, TN | Lancaster, PA | Chicago, IL | Myrtle Beach, SC | Hampton, VA | Woodbridge, VA |
| Oklahoma City, OK | Tacoma, WA | Mashantucket, CT | Arlington, TX | Anaheim III, CA |